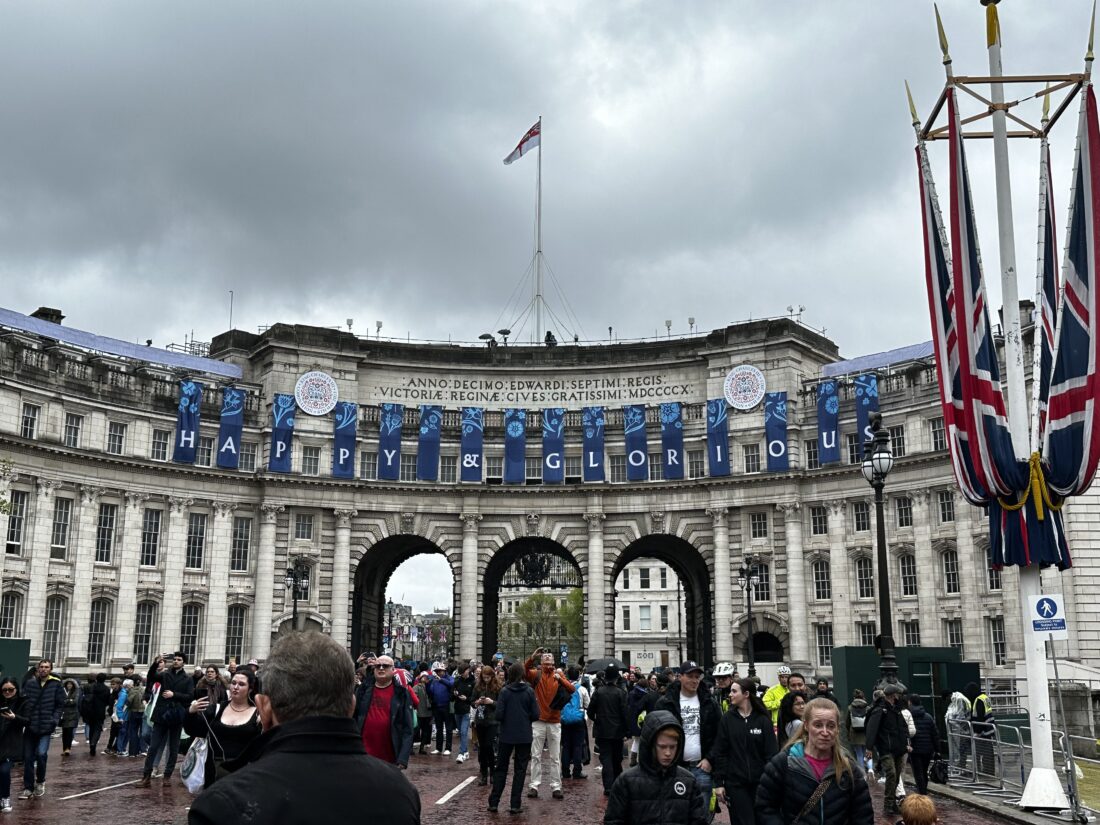 A Tale of Two Cities
One of the best things about living in Jersey is being so close to London's airports that it is easy to travel within the UK and to Europe.  Both are so rife with history, amazing architecture, intriguing people, delicious food and steeped in culture.  This is the stuff that makes my heart sing.
I grew up in Canada, part of the British Commonwealth.  At school assemblies we sang God Save the Queen.  I was a little girl.  I didn't question why.  I was amazed by the crowds that gathered in Canada when the monarchy paid a visit because it wasn't in my family's consciousness.  I was neither for nor against the Royal Family.
It wasn't until I moved to the UK, did I dive into my British Heritage.  Dad was born a Geordie, up north in Whitburn, England.  His family immigrated to Quebec when he was two.  He passed when I was five.  His siblings were scattered about Eastern Canada and the U.S.A so I never knew them save two visits with his older sister when I was a young.
Some years ago, in my finance career I was a speaker at two conferences in Israel.  I was told that because my passport had been stamped by Israeli Immigration, I would not be allowed into any of the other Middle Eastern countries.  They were technically at war with Israel.
I understood that I could have a British passport because of Dad's birthplace so I applied and officially became a dual citizen of Britain and Canada before I moved to this side of the pond. My husband Tony took me to the landing beaches in Normandy and I visited the Canadian cemetery.  My father had been in Air Sea Rescue in WWII.  I immediately gained a deep respect for him.  Bringing our boys to safety was no easy feat.
Honoring our British Heritage, my husband and I went to London for the King's coronation.  A friend said, "I wouldn't have pegged you for a Royalist".  Neither would I but this was to be a once in a lifetime event.  Unfortunately, for we observers the day was disorganized.  We were directed here and there through circuitous routes through Mayfair and Hyde Park.  We didn't arrive to the Mall until the events were over.  However, we did catch a glimpse of the Procession as it made its way around Trafalgar Square towards Buckingham Palace.   Later we were up close and personal witnessing the pageantry of the Kings' horses returning to their barracks.
We walked 30,000 steps through London in the pouring rain amongst crowds speaking with various British accents and foreign languages.  The positive energy was palpable.  I was happy to be there despite being herded like cattle.
Some call the Monarchy a thing of the past and a waste of money.  What they may not realize is the millions of pounds the Royal family draws to the UK as a tourist attraction.  More importantly, I admire Charles for his commitment to service and the environment.  He doesn't reign over the people; he serves the people and the world.  Kudos to King Charles III.
A few weeks later, we found ourselves in Rome.  A city that I adore!  Surprisingly it was terribly busy due to the cruise crowd that begin or end their Mediterranean sojourns through the port of Civitavecchia.  Rome is a fiesta for the senses with fountains, buildings with glorious columns, circus maximus, coliseum, Borghese gardens, restaurants, gardens, and glorious churches.  Italy does beautiful so well and Rome takes the cake.  Still walking, 15,000 steps were easily done in a day.
And of course, in Rome, lies the Vatican.  Unlike London where we are reminded of Kings and Queens and royal pageantry. Catholicism permeates the culture in Rome.  Walking the streets, I saw more priests and nuns in a day that I normally would in a year.  There are many shops that sell nun and priest wear, crosses, and thuribles for incense.  And a 2024 calendar featured 12 of the most attractive priests that Roma has to offer.
Two extremely beautiful cities, two of my favorites with vastly diverse ways.
Fish and chips, sausage rolls, blood pudding, meat pies and the Victoria sponge.  Rainbow of pastas, gelatos, pizzas, mortadella sandwiches on Pizza Blanco and cannoli.  The British demeanor of the stiff upper lip, repressing one's emotion to Italy's highly charged communication comprised of not only words but expressive movements of one's hands and facial expressions.  From tea to expresso.  From William the Conqueror and Henry the 8th to Caesar and Spartacus.  From the music of Take That, Adele, and Henry Styles to the malifious voices of Andrea Bocelli, Three Tenors, Il Divo.  From the Roman Catholic faith to the Church of England.   Viva la difference!
In Rome we came across an elementary school.  The children were playing games in the schoolyard.  The view from the playground showed the great expanse of the seven hills of Rome including St. Peter's
Basicilia.  For us, the view was awe inspiring.  For the children, it was just another school day.
Will those children grow up with different values and beliefs than I?  You bet they will.  Will the children who witness Buckingham Palace, Westminster Abbey or attend St. Paul's Cathedral or boarding school think differently than you or me?  Yes, of course.  And when they become adults, will one be right, and one be wrong?  No. They simply think differently based on the spot where they were born and the socialization that stems from that.  You say potato and I say potato.  Potatoes become so many things:   pomme frites, baked with all the fixins, gnocchi, parmesan roasted, salad, soup, scalloped, dauphinoise, mashed.
#diversity
For me, travelling with a growth mindset leads to an expansion of my soul.  After all, we are souls living a human experience.  Success to me is growing spiritually living with joy and adventure.  You may disagree with me and that's ok because I'm me and you're you and wouldn't life be boring if we all thought the same?  Tomato, tomato.