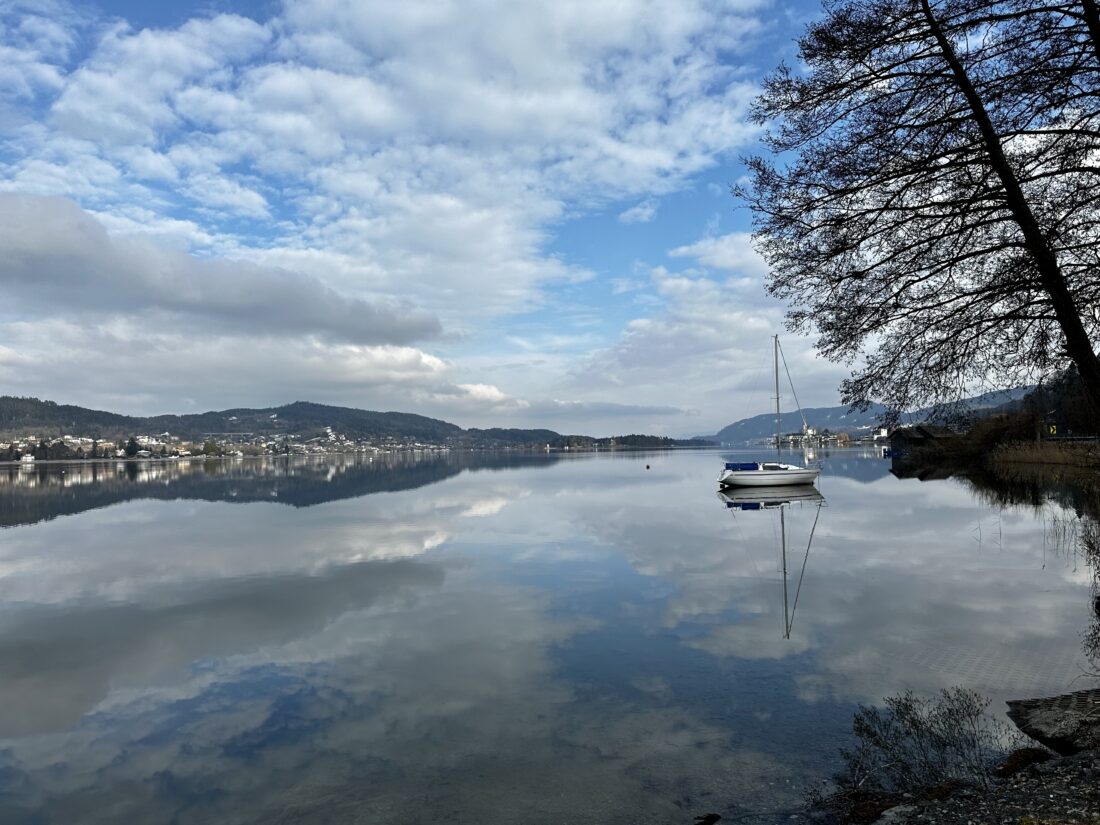 Rediscovering Health Outside the Box
I'm Back… It's a joy to be blogging again.  Thank you for reading!
In the past few years, I have had health issues resulting in some rather bazaar symptoms.  I'll spare you the unpleasant nitty gritty.  The pinnacle of my unwellness was last December when on a ski trip to Whistler, I fell ill with bronchitis.  I lay in bed, exhausted while my family skied.  I never made it to the slopes.
The vibrant woman I once was fell away into a puddle of symptoms.  It was as though my immune system had gone insane.  Soul destroying stuff.  
By the end of 2022, I had sought the help from dermatologists, an allergist, a rheumatologist, upper G.I. surgeon, gastroenterologist, and an endocrinologist.
With no real answers, just prescriptions to ease symptoms, my husband and I agreed that the best answer for me was a visit to a cutting-edge medical spa in Austria.  We had both been years before.  I needed to detoxify my body and get back to balance.   The hope was the progressive doctors at www.VivaMayr.com would solve my medical puzzle.
Two weeks after returning from Vancouver, I flew to Heathrow, onward to Vienna then to my destination of Klagenfurt on Lake Worthersee in Carinthia, Austria for the next four weeks.
The Viva Mayr Health Concept is unrivaled.  The spa is often voted #1 Medical Spa in the world.   They work with the very latest technology and innovative scientific methods based on the traditional findings of Franz Xaver Mayr, born 1875.
#peace #hope #inspiration
F.X. Mayr was an Austrian gastroenterologist whose focus of works was the diagnosis of the intestinal region.  He recognized 100 years ago what science has now confirmed:  the gut is the center of the immune system, the "root system" of our body.  He dedicated himself to the science of the gut.
The foremost principle of the Viva Mayr health concept is a personalized, holistic diagnosis and treatment.  The starting point is a comprehensive initial examination with your assigned doctor.  From this your journey is an individualized path of treatments, therapies, movement, and nutrition.    They combine decades of knowledge from Dr. F.X. Mayr with Functional Myodiagnostics and Orthomolecular Medicine, supplementing scientific insight from complementary medicine.
Friends asked me to blog about a typical day at Viva Mayr.
The woman from London who sat next to me at mealtime who had three miscarriages was hoping to become healthy enough to have a baby.  The woman from Berlin across the table from me was suffering with long covid.  Her doctor had suggested she go to Viva Mayr to regain her energy.
Other clients hailed from India, Russia, Turkey, Canada, Austria, France and more.   All with their own story.  Many of them return to Viva Mayr time and again simply to detoxify their bodies and/or lose weight.  They say that detoxification alone will add years on to one's life.
Their clientele is a testament to their health excellence.
There are two common elements to the regime.  Firstly, detoxification.  From drinking an Epsom salt or magnesium solution in the morning and 3+litres of water/herbal tea a day, exercising, massages, minimalist diet, steams and saunas, your body will free of toxins.  Everyone gets a headache within a few days as they leave sugar, alcohol, caffeine, and nicotine behind.  The kicker is when those substances are out of your body, you feel golden.
#glow
I had more than toxins to contend with.  I had parasites, candida overgrowth, in my large intestine, SIBO (small intestinal bacterial overgrowth) and lactose, gluten, and histamine intolerances.  A scan of my thyroid showed that it had shrunk.  Through metabolic testing, unsurprisingly, I learned that my metabolism was almost non-existent.  Their sports scientist said, "Exercising more and eating less does not apply to you.  Now you know that it wasn't just a feeling you had, it is a fact".
Thank the Lord!  If one more doctor or personal trainer told me to do just that, I was going to give them what for.  We know our bodies better than anyone, but nobody had been listening.
#vindicated
My gut was taken care of by a candida clearing diet and supplements, my parasites through medication, my thyroid through stress reduction, supplementation, and right exercise in addition to my daily levothyroxine.  My aches and pains from a plethora of accidents, surgeries and osteoarthritis were relieved through an amazing group of body workers.  The internal medicine doctor explained my fingernail and skin issues were a result of my messed-up microbiome.  I am presently taking a specialized antibiotic for SIBO.   It stays in the small intestine and doesn't affect other part of the digestive system.  Kudos to the scientists who work tirelessly to improve our lives.
My protocol included daily visits with my doctor who massaged my tummy, to move things along, lymph drainage, sports & relaxing massage, shiatsu, sound therapy, yoga, meditation, Pilates, body rehabilitation, Feldenkrais, infrared sauna, Finnish sauna, steam bath, salt chamber, nasal therapy, Nordic walking, swimming, the gym, aqua aerobics, educational lectures, blood, urine, metabolic, thyroid testing, and lots of rest.  And that's not all that's on offer at Viva Mayr.  What you need, they got.
Four weeks later I emerged with a calmed digestive system, feeling energized, with no excess water weight, having lost 6+kg and found my metabolism.  Only my lactose intolerance & SIBO remain.   My skin is much better but not 100%.  And my fingernails tell me I have more room for improvement.  They will take months to normalize.
Feeling ever so much better, I still have a way to go.  I'm a work in progress.   Aren't we all?  How we progress is our choosing.  And aren't we fortunate for having that 1st world conundrum.
I am blessed for having gone to Viva Mayr.   There, my health bounced back as symptoms faded.  It shall become my annual pilgrimage to honor my body.   Often, outside the box is the best place to be.
FYI, Viva Mayr did not pay me to write this.  Other Mayr facilities can be found in Europe.